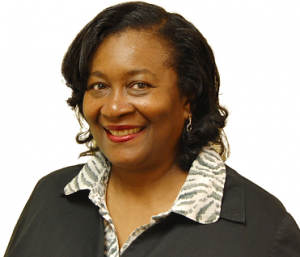 Anesta Guada is the person you are looking for when you need a professional, honest, hard working Realtor.  Warm, caring with a gregarious personality Anesta cares about each and every client.  These qualities served her well and allowed her to successfully build a legal practice as an Attorney-at-Law for over 20 years.  Anesta has also served on the local School Board, taught High School and lectured at a Law College. 
Married and residing with her family in the Metro Orlando area Anesta loves Orlando, Florida and all that it has to offer and enjoys touring neighborhoods with her clients in search of their dream home.  Well-organized with an eye for detail Anesta's experience and skills are many and varied.  From an Enrolled Agent by the IRS which allows her to practice and represent clients with tax issues to an Ordained Minister and Conference Speaker Anesta has worked with people from all walks of life.   
Anesta volunteers her time with various organizations including her church and the Cancer Society and strongly believes this along with her Faith and Family keep her well grounded. 
You can rest assured Anesta will provide you with quality service, executed with efficiency and the highest integrity!
Ps25:14  "The secret of the Lord is with them that fear Him and He shall show them His Covenant"