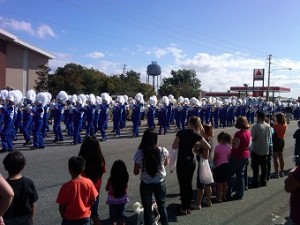 It's that time of year that has many of us seeking the slower days of yesteryear, long days filled with family, friends and a community that helps bring them together.  For those that were fortunate to be roaming Dillard Street and downtown Historic Plant Street this past Saturday, Winter Garden paraded its annual kickoff to Christmas with all the Bells, Floats, Families and Friends!
The commencement started on Dillard Street with the proud men and women in uniform, Winter Garden's police and fire department, followed by local school and community bands, dance groups, businesses and the jolly bearded Santa who highlighted the end of the parade at City Hall.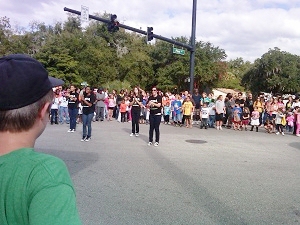 "This parade is a wonderful tradition that speaks to what Winter Garden is all about, which is the true sense of community we have here," said Recreation Director Jay Conn.  "The spectators have a great time, right along with the many school groups, businesses, youth athletic teams and churches who participate."
Parade participants performed their routines for judges and spectators for bragging rights and this years Christmas Parade top talent.  All proceeds from the parade went to Winter Garden's Toys for Tots program.  Well done Winter Garden, thanks for the memories of yesteryear, Merry Christmas!